COUNTER UAS "DroneBullet" takes down Unwelcome UAVs
Submitted by tatwood on Fri, 05/31/2019 - 13:07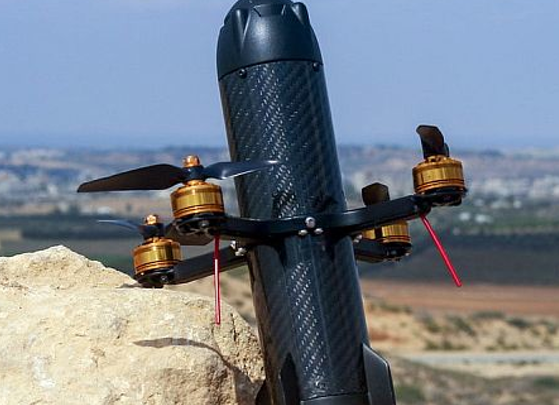 AerialX, a six-year-old company based in Vancouver, British Columbia offers a patent-pending solution for ridding the sky of hostile UAVs when the need to act is urgent. As reported at MilitaryAerospace.com, the 910-gram DroneBullet is a highly maneuverable quadcopter multirotor with a 4-kilometer range and a speed approaching 220mph in a dive attack.  DroneBullet approaches and then locks onto the target drone, then uses its own kinetic energy to knock it out of the sky by ramming it.
Thanks to CDR David Place (USN/Ret), davidplace47[at]gmail[dot]com, and Robin E. Alexander, President ATC, alexander technical[at]gmail[dot]com, for their assistance with this report.

David offers a free, comprehensive news report on unmanned systems and robotics in PDF format that is distributed every week or two, as well as serial news flashes, from which this news update was sourced. To be included in his viewership, simply send David a subscribe request.