AI-Equipped "Copilot" Drones to Back Fighters in both U.S. & Russian Militaries
Submitted by tatwood on Wed, 02/24/2021 - 15:18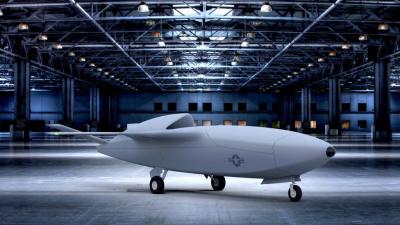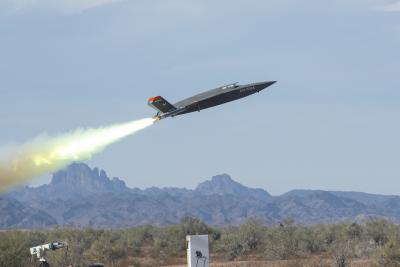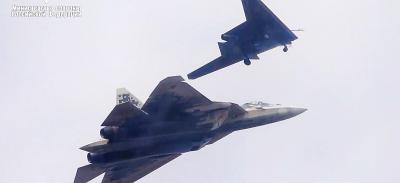 Both the U.S. and Russia are working on drones augmented by AI that will support fighter pilots in combat.  AFRL Director Brig. Gen. Heather Pringle has stated that the high-priority Skyborg program that aims to develop low-cost, autonomous drones able to team with piloted aircraft could reach initial operating capability by 2023.  Note the Skyborg drone mockup (AFRL artist's image), and the photo of the XQ-58A Valkyrie low-cost unmanned aerial vehicle test-launched at the U.S. Army Yuma Proving Ground, Ariz., Dec. 9, 2020. (U.S. Air Force photo by Staff Sgt. Joshua King).

Russia is working on pairing combat jets with drones, as well. Patrick Tucker recently reported on Defenseone.com that according to Russian news outlet Izvestia, Russia is looking to bring together its advanced Sukhoi Su-57 fighter and its S-70 Okhotnik heavy reconnaissance and strike drone in mixed air regiments.

Thanks to CDR David Place (USN/Ret), davidplace47[at]gmail[dot]com, and Robin E. Alexander, President ATC, alexander technical[at]gmail[dot]com, for their assistance with this report, the background for which appeared in their  # 21 - 4 - 20 FEBRUARY 2021 edition of the UNMANNED SYSTEMS NEWS (USN).
David distributes the USN, a free, comprehensive newsletter in PDF format every week or two, as well as serial news flashes, from which this NREF news update was sourced. To be included in his distribution, simply send David a subscribe request to davidplace47[at]gmail[dot]com.