Robo Radio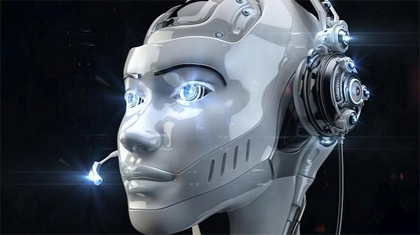 Welcome to the Robo Radio home page. These shows are produced by NREF and co-hosted by board member Donald Mazzella and executive director Thomas Atwood. 
Robo Radio chronicles the explosive growth of robotics in today's rapidly evolving world. We interview industry leaders, educators and experts on the leading edge of robotics and artificial intelligence research.  Challenges once reserved for science fiction are now a practical reality—learn more on Robo Radio!
August 10, 2015
NREF board member Don Mazzella and executive director Thomas Atwood interview Cameron and Tracey Hughes. Click the "play" button below to listen.
Cameron Hughs is a software epistemologist for CTEST LABORATORIES, a non-profit research facility dedicated to the study and development of logical and epistemological-based software systems, and an Artificial Intelligence software developer for ASC (Advanced Software Construction). Tracey Hughs is the president of CTEST Labs, and is a software and visualization engineer for CTEST and ASC.
March 28, 2015
This 2-part show is co-hosted by NREF board member Donald Mazzella and NREF Executive Director, Tom Atwood. 
Tom discusses his background in unmanned systems and the Foundation's mission. In part 2, Joe Celano, President, San Diego AUVSI Lindbergh Chapter, and Business Development Mgr. for cyber security firm Trabus Technologies, discusses STEM Education and pioneering Lindbergh Chapter Initiatives. The Lindbergh Chapter is based in San Diego, CA. Its 400+ members represent companies on the bleeding edge of UAS (Unmanned Aerial Systems), Unmanned Maritime and Unmanned Ground Systems.