Home
Latest Robotics News
---
06/04/2020
Corporate Vision (CV) magazine's prestigious Technology Innovator 2020 program recently presented c-Link Systems with the "Most Innovative Autonomous Robotics Company 2020" award for "demonstrated excellence, commitment, and innovation." The innovation award honors c-Link's history of unmanned ground vehicle innovation, most recently represented by the new compact Omni Panzer UGV line.
Read Full Story
---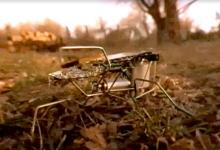 06/02/2020
Robohub recently posted a fascinating interview with Mark Tilden, the longtime advocate of BEAM robotics (BEAM stands for Biology, Electronics, Aesthetics, and Mechanics). BEAM robotics are based on simple analog circuits. BEAM robots, in comparison to digital-processor based robots, are lower-cost and noted for their efficiency. Tilden modeled many BEAM robots after biological form factors, and his robots could navigate relatively complex environments using only a few transistors and basic sensors. One of his goals was to stimulate STEM learning among robot enthusiasts, and he designed his BEAM robots to be disassembled and repurposed in other experiments.
Read Full Story
---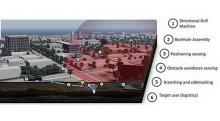 05/29/2020
Can small-diameter tactical tunnel networks resupply the military effectively? Can a giant "robot earthworm" dig the tunnels? DefenseOne[dot]com reports that "Underminer aims to create aggressive tunneling approaches, downhole sensing, and …could incorporate capabilities from the commercial sector, including oil and gas, utility, geological, environmental, and other industries."
Read Full Story
---
---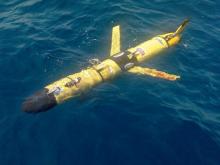 05/21/2020
On April 10, Secoora.org, the Southeast Coastal Ocean Observing Regional Association, published a report titled "Underwater Glider Collects Data to Study Red Tide Bloom Dynamics off Gulf Coast of Florida." The report highlighted the Teledyne Slocum Glider remotely operated vehicle (ROV), a buoyancy-driven gliding robot capable of long-range fleet missions addressing a diverse range of sampling applications. The ROV can be remotely controlled or run pre-programmed routes with regular surfacing to transmit data to operators and download new instructions.
Read Full Story
---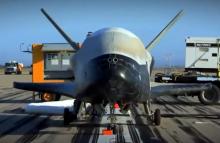 05/17/2020
Riding a United Launch Alliance Atlas V rocket, the vehicle that resembles a little sister to the Space Shuttle blasted off from Complex 41 at Cape Canaveral Air Force Station at 9:14 a.m. EDT (1314 GMT). The secretive mission explores microwave power transmission, and is summarized in a few images and an illustration, in a report by Amy Thompson, courtesy of Space[dot]com.
Read Full Story